Generator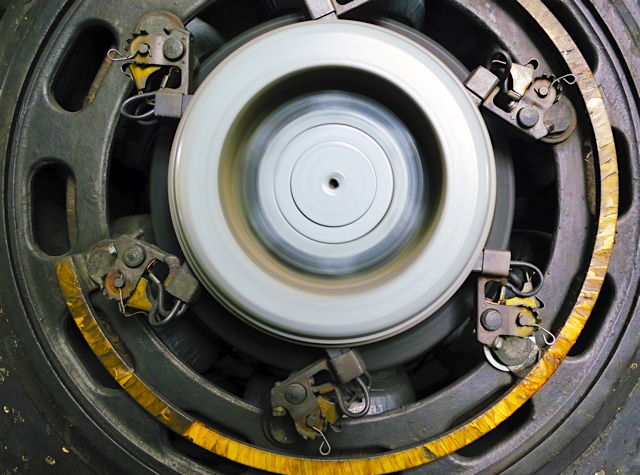 An immersive, site-specific sound and light installation
19th September-3rd November, 2013 – Seamless: the digital in design
Museum of Architecture and Design, Ljubljana, Slovenia
Generator is an immersive, site-specific sound and light installation that captures, relocates and interprets the sounds, colours and movement of the venue's hydro-electric turbine.
Audio and photographic field recordings from the turbine room and water management structures were processed by the installation's control system and re-presented as sequenced light animations and spatialised audio – bringing the workings of the ever-present but nonetheless 'hidden' generator within the exhibition space itself.
Generator explores the exhibition's 'seamless' theme by reflecting on the water cycle – the periodic journey water takes as it circulates from land to sea to sky and back again – illustrating how practical responses to notions of 'seamlessness' through harnessing the energy of the neighbouring river, has been a part of the workings of the venue for centuries.
Repurposing the hardware from of one their earlier works, PEAL's eight 2.1m tall columns (custom designed and hand-built in aluminium/steel/acrylic/lycra and each integrating a 100mW laser, two high output RGB LED clusters and high-intensity white LEDs), were mounted at regular intervals around the top level of the spiral stairwell entrance along with a quad audio system.