PEAL Press
PEAL | Info Pack | Acknowledgements | Proposal | Research | Development
About PEAL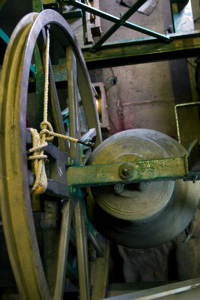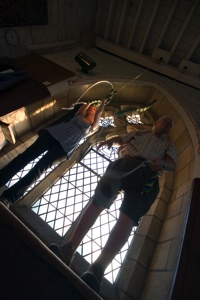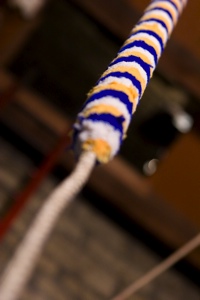 PEAL is a laser-triggered, computer-controlled, light-sequenced emulation of a traditional church bell tower – or "campanile" – conceived specifically for the Leeds Arena. It brings authentic, high-quality recordings of the bells of the churches of Leeds right into the Museum, to give the visitor the experience of being inside an actual bell tower. The laser triggering system allows visitors to "ring" the bells by cutting beams of light with their hands, as a shifting multicoloured lighting system responds to their actions; a cueing system allows visitors to actually play some authentic "methods" or ringing patterns dating back almost 300 years. Additionally, the installation has an automated mode where it reenacts historical peals or compositions, some lasting several hours; and it even has a built-in clock which sounds the Westminster Chimes on the hour.
The team from Monomatic has spent several days visiting, photographing, videoing and recording – and, once or twice, ringing – with the bell-ringing groups from St. Matthias, St. Peter at Leeds Parish, St. Matthew's, St. Chad's and Leeds Cathedral, and the installation will be complemented by a high-definition multi-screen video display with footage from the church bell towers synchronised to the work.
Download the latest Press Pack.